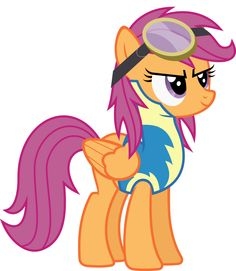 Set a couple years from the present, the Junior Wonderbolt Academy boot camp is in full swing, and it looks to be the best time of Scootaloo's life.
If only she wasn't paired-up with the biggest jerk in Equestria!
He's arrogant, brash, proud and UGH!
Frankly, just settling for jerk would be the understatement of the century!
The JWA boot camp would be ten times better without Rumble.
Right?
---
A romance, slice of life story with moments of light comedy and humour (thus the comedy tag).
Please enjoy!
Chapters (9)