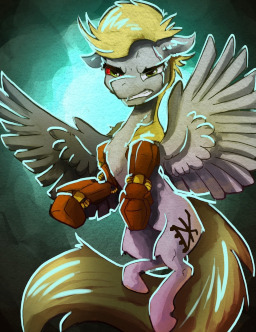 Steely Lathe was just like any other pegasus mare in Canterlot. Then Aliens decided to bring their war to Equestria's shining capital. Through a series of misfortunes and a few lies, she joins the 38th Company, anger issues and all.
A spin off from the Iron Hearts series
Thank you to 2135D for cover art and SFaccountant for the free commission.
Chapters (4)