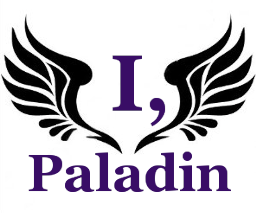 This story is a sequel to Movements of Fire and Shadow
---
"Return rainwater to a cloud and it will fall again soon enough." —Luna

After her redemption, Luna sought solitude from all ponies, including the twenty four elite guards assigned to serve her. But seven of those guards were not so easily dissuaded and sought the errant princess out, beseeching her to accept their pledges of unwavering fealty. They succeeded, and discovered her a scarred shadow of her former self, stripped of all thoughts and memories that might lead back to Nightmare Moon by the very magic that saved her.

Now, the princess stands strong in the company of trusted fellows that laugh, and grow, and bleed alongside her. They are all flawed, and they are all hopeful, but above all else, they are all equal. They are guards no longer. They are Paladins. One path. One destiny. One whole heap of trouble for Luna.

Equestria doesn't know what it's in for.
I, Paladin is a spin-off based on Luna's guards from Shades of Grey and Movements of Fire and Shadow. Knowledge of those works will be helpful, but is not necessary.
This story collection is a series of vignettes, although no particular plan or schedule is in place. They will appear whenever I happen to have ideas.
Oh, and [AU] because pre-Twilicorn, and Twilicorn will never happen because Twilicorn is dumb.
-Scott 'Inquisitor' Mence
Chapters (3)