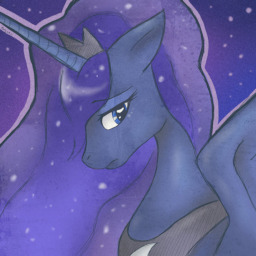 Source
My name is Mercurial Gold, Personal Seneschal to Her Majesty Princess Luna.
Tonight's evening court started out as boring as usual; punctuated by the usual insufferable morons.
I honestly don't know how she handles it every night.
Sometimes, however, words can be far louder than actions.
Especially to those who need them most.
Chapters (1)