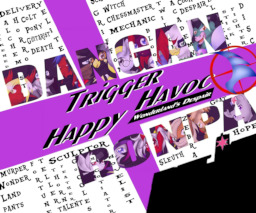 Fifteen individuals were selected to become the new hope for all of Equestria, bringing together all sentient races in peaceful resolution - Calling Elites from many different fields of expertise so they can hone their skills and become friends.
That was the idea.
However, even the best laid plans can fail. The fifteen are taken by a maniac to a world where logic is thrown out the window and the only way to escape is to murder another!
Who will survive? Who will die? And what is the reason behind being kidnapped just to kill each other?
Chapters (7)