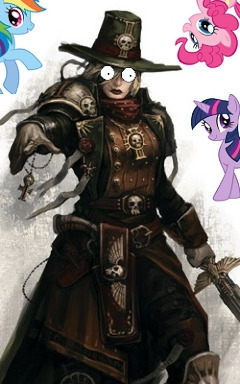 Various Imperial forces have gone silent after a single report from a Blood Raven Marine. Inquisitor Saberland has arrived to investigate the strange event and encounters a force unlike any she had faced before.
She now stares into the smile of the madness of friendship.
---
This was just something I did some time back on a whim. I thought it would be good for a laugh or two. While I don't really have plans to do a lot of writing here I figured I should at least make the effort to add to the galleries if I'm going to be browsing.
Generally silly and full of references.
Chapters (1)