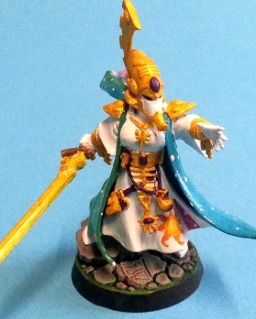 This story is a prequel to Craftworld Equestria: Luna's Quest
---
Between myriads of stars, in the infinite void of space, drift the Craftworlds. Space ships the size of small planets, created to protect the remnants of a dying people, the Eldar.
Amongst them is one that is smaller and older than all others.
Its inhabitants left the Empire of the Eldar long before first signs of the impending doom came to light. And over millennia, traveling between the stars changed them. Today the other Eldar call them Pho'niy'ess. What roughly translates to "those of our people who are not our people".
These are the stories of first Craftworld ever created. Stories of the Eldar who call themselves "Ponies". Come, sit down and listen to what the Craftworld Equestria has to tell you.
Today we follow Equestrias supreme Farseer, princess Celestia to her garden. We're about to see how she spends her free time after her sister takes over for the night.
---
I'm a huge Warhammer 40k fan and after collecting Tau for quite a while I decided to start another army, after checking a few criteria I ended up with either Eldar, Grey Knights, Space Marines or something Chaosy to choose from. Chaos was out right away, same for normal Space Marines. And after the idea of painting my new army in My little Pony colour schemes I had to take Eldar. I mean, these guys are made for bright colours, they look fabulous!

Anyway, as time went by I came up with stories about all units I painted up. This here is just the first story I put to paper. And Celestia always makes a good starting point.
I will put out more stories based on my Craftworld Equestria so I hope some of you will stick around to read more.
The cover image was done by me by the way.

Chapters (1)