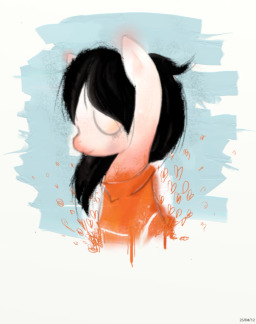 Source
Sometimes, even after a second chance has been thrown away- whether to selfish greed, or to keep old promises- it isn't the end. Sometimes a third chance will present itself, a whole new opportunity to start anew.
(Portal 2 crossover. WARNING: Will contain MASSIVE spoilers from the games, including the co-op mode and ending songs. Only read if you have already played the games completely, or don't care about spoilers.)
---
Well, an awesome friend of mine gifted me the Portal games, and I finished the second one last night. While I listened to the ending song, inspiration came up behind me with a two by four, and... *WHACK*
Crossover time!
A little cracky, perhaps, as this is mostly writing itself and I'm not going to try too hard to justify some of the things that may happen. Rule of funny/cool and all that.
Character tags will be added as needed to avoid spoilers.
(Updates will most likely be random and severely irregular, as I have a frankly ridiculous amount of stories all in progress and fighting for my attention with varying priority.)
Chapters (3)