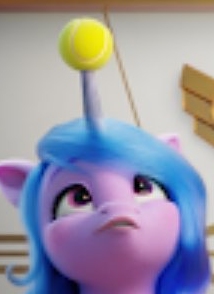 *jumps on the G5 bandwagon*
You heard it from Izzy. Tennis balls are the new magic limiters. Neigh, they are the new magic limiter. Put a tennis ball on your horn, and no magic for you. Take it off, and... well, you'll see what happens when folks get pummeled by death lasers.
why do i do this to myself
Rated T for innuendos regarding Flim and Flam, because of course they're in this story.
downvote if y'all want. my brain cells are toast.
dangit yall did the opposite and got this dumpster fire featured instead lol
Chapters (2)