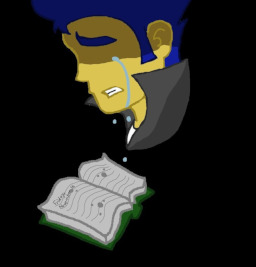 My name is Flash Sentry.
I wasn't always the cool, blue-haired kid playing guitar and sweet-talking ladies.
Once, there was only one lady I would have done anything for—and did.
And falling for her was the worst decision of my life. It left me broken. After a while, I was begging for some way for it to end.
I won't feel that way again. Ever.
---
Artwork by the always excellent _Vidz_!
Featured on:
6/3/2017
6/4/2017
6/5/2017
Chapters (1)