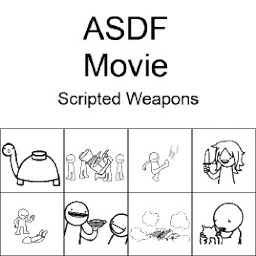 Because Gmod wasn't silly enough as it was. Because "too far" is never far enough. Because finding the most insane ways to cause harm to somebody is the greatest goal of man. Because we can. Because internet.
All of these are reasons as to why this happened. Of course, none of them are very good, but that doesn't matter. What does matter is that these ponies will never know what hit them... Heck, even I'm not too sure...
I DO NOT OWN THIS MOD, ASDFMOVIE, OR GMOD!!!!! Cover art by the mod maker.
I did not put any ponies in the character selector because I'm going to include most--if not all--of them in the story. Plus none of them are much else besides helpless victims.
Chapters (12)