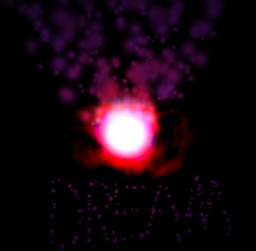 Ignore the tags and characters; I just needed placeholders. Each 'chapter' will have different characters and their own unique tags.
Full Description (TL:DR down below): The Dream Series is a project that I started due to not having the time to write a constantly updated story (I'm a full time college student aiming for medical school). Basically, it all takes place in the canon MLP universe, but with characters that I flesh out to feel much more connectable. As the show is updated, the stories that I post, when I post them, will reflect the most recent episode. Indeed, some may even take place during episodes. There are two parts to this series: the 'waking' world in which all the dreams take place in, and the 'dream' world.
Waking World
This is basically the world we all know and love; it's where the show takes place. I try to be as canon friendly as I can and make sure to try and avoid contradictions. All characters have enhanced personalities that I feel fit their portrayal in the show. This is the slower part of this series; we will get glances at this world in each 'chapter'. If you're looking for a long, convoluted story (one of which you may have to think about), this is where you want to look. The 'dream' and 'waking' worlds are clearly separated in each 'chapter' The overall 'waking' story is rated T, but will only explore themes that work with the show. IE. NO CLOP
Dream World
This is where most of the content is located. Basically, I have an entire year plus some of stories I've wanted to write, but didn't want to just release as a short story that may or may not get noticed. So, I devised this "Dream Series" to catalog all of them, while also being able to give a larger story. These 'dreams' are all entirely unique and have nothing to do with one another. They are just stories within a story. As such, they will all have their own unique tones and will touch on many topics. Each 'chapter' is labeled with its own content rating and tags, so that some stories can be skipped if they are either offensive to the reader or outside their interest zone. I understand that not everybody likes everything. Also, in case you're here for the larger story (I really do promise it will be involving and have thinking behind it), the 'dream' is clearly separated from the 'waking' part of the text, so you can read that no problem.
Well, if you made it through that assault of text that I dare to call a description (Fallout: Equestria is shorter I'm kidding; don't hurt me ), then you are ready to start reading. I really appreciate any and all feedback, and I promise to update this thing as much as I possibly can, considering my schedule.
Please enjoy: "The Dream Series"!
TL:DR: A collection of ever expanding short stories that all take place in the 'dreams' of ponies, that are all framed in the same 'waking' universe that is based on the current canon of the show. As episodes are released, the 'waking' world will reflect to show it, and some events may even take place during episodes. Once complete (No idea how long this will go on), all the stories will connect to form a larger story.
PS: Yes, I made the cover art. Took me five minutes; don't laugh. Also, it isn't completely random; it's important.
Chapters (2)