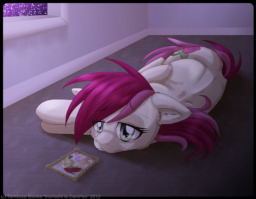 Source
In an Equestria where it is more than okay to be gay, Roseluck finds herself without a special somepony of her own. However, change in the form of an earnest, yet odd, quills and sofas salespony is on the way. The only problem is this: he's a stallion. And Roseluck's no filthy breeder, is she?
A commission for T_K_21.
Featured on Equestria Daily.
Chapters (1)