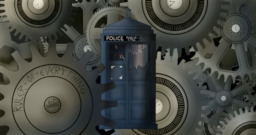 Source
Part of the Wibblyverse Continuity.
Part twelve of Doctor Whooves: Friendship is Wibbly Series 1
Previous Story: Fall of Empire
Next Story:
When the Doctor's latest invention backfires spectacularly, it sidelines some of the biggest heroes and most powerful ponies in the world. It falls to the recently reassembled Crusaders to brave Gallifrey's Death Zone and save the day, but how can they do that when they can't even get along like they used to? Can they even save themselves?
Warning tags for themes including major character death, temporary character death, graphic depictions of violence, quite a lot of swearing, body horror, torture (both physical and mental), and some severe self-loathing.
Chapters (40)