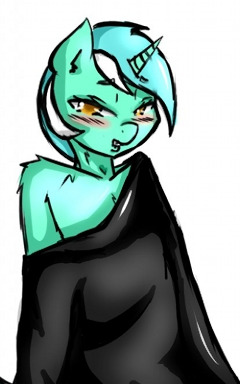 Source
(Second person "You" x Lyra NON-clopfic)
Lyra's been staying with you a week now and seems to be settling in well. But now it's laundry day and strangely enough, you can't seem to locate your favorite black shirt. Where could it be? Maybe Lyra knows...
---------------------------
Based off a scenario most likely familiar to anyone who's seen those greentext things. I just took it in... a slightly different direction. Because I am silly sometimes, and I needed something to get the creative juices flowing before I got back to something more serious.
Picture is by Avante92-- but watch out, the picture itself is adult in nature, and so is most of his gallery!
Chapters (1)