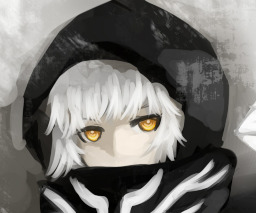 Archmage Phie, a 516 year old elf with mastery over conjuration is brought to Equestria as repayment of Discord's debt for playing a role in releasing him from his prison early by accident, where she will learn the magic of friendship. Meanwhile she will also be taking up a class to teach several equestians all about conjuration as its a school they seem to only have a rudimentary understanding of.
Phie came to this world to learn magic, but perhaps what she truly needs is a friend, and not just another student.
---
Slight variation of a DnD character, Phie is a wizard capable of only conjuration spells but the limit allows her to cast higher tier spells of that school. Cover art is Strength from Black Rock Shooter and was the style Phie was based off of.
Chapters (9)