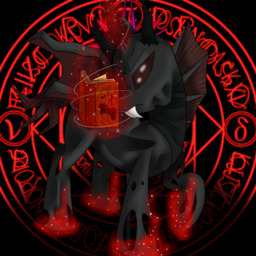 This story is a sequel to Dawn of Sigma
---
Sigma was banished from the hive for his failure, a fate that would kill a drone such as himself. He survives with the help of unexpected friends and a cursed tome, but his mind remains broken. Now they try to help him regain his past, but for everything he begins to remember, the more he deteriorates.
This is just the beginning, but the madness of Sigma knows no bounds, additional tags will be added as needed.
Featured on 11/4/15! Thanks Everyone!
My commission is finished and updated as the cover image!
Chapters (24)