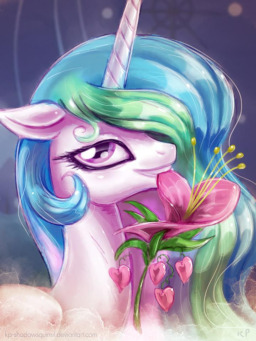 *The sequel for "That Moment You Realize You're awake."*
Jumping ahead roughly 16 years, after Seethe Master and Celestia wed, their two foals (Spring Song and Lightning Flicker) must find their own ways in life, and it seems things always find away to reach their strict rule-bound mother, and lenient happy-go father. The two foals, now adults, must find their place in life, whether it be in government or somewhere else.
Meanwhile, Seethe and Celestia struggle with emotional problems caused by a feeling of age. One of them will eventually take desperate action to save their love. Eventually their problems reach the public and a major concern is raised over the idea of the Equestrian Government fall apart due to relationship problems. Soon, being the talk over every gossip magazine and newspaper, Celestia and Seethe lock themselves away.
Chapters (4)