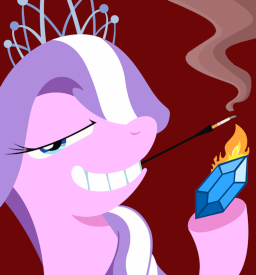 Applebloom had a dream...a dream she made into her reality. And now she stands as one of the wealthiest ponies in all of Equestria, commanding a mighty corporate empire. But even so, the old money will always see her as an "Uncultured Nouveau Riche."
Diamond Tiara offers her assistance, and promises to get Applebloom accepted into high society, seeking to put their differences aside. But unbeknownst to the industrialist, the magenta mare has ulterior motives for her uncharacteristic generosity.
A dramatic tale of crime and greed.
Cover image originally by Equestria-Election
Chapters (22)