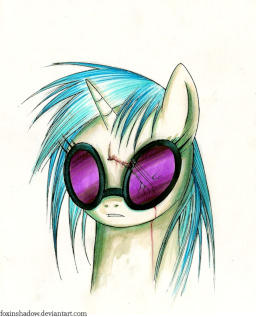 Vinyl Scratch; everypony knows her as DJ Pon-3. What they don't know is that she's not like all the other disc jockeys who spin the records and drop the beats. Vinyl wants to be her own mare, free of stereotypes. What will it take for her to Break Free?
Super awesome cover done by FoxInShadow on Deviant Art (Look at his stuff...it's super awesomazing o.o)
http://foxinshadow.deviantart.com/gallery/
You must...you must!
Chapters (2)