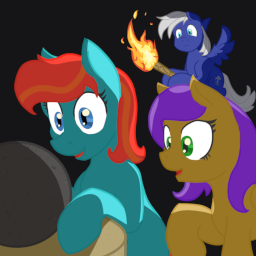 Source
This story is a sequel to Stormy Nights 3: Darkened Skies
---
In the wilderness, a simple farm filly and her friend stumble across an ancient scroll that describes a treasure of great power. What is the Orb, and will Ember Flame find it? And what would it mean for her if she does?
Editing provided by Silicas.
Cover art courtesy of Geomancing.
Chapters (2)