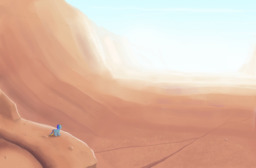 This story is a sequel to Feathers Are in Style
---
Rainbow Dash never saw herself getting pregnant, but now that she's married to Rarity, the magic that will let them have children only works if Rainbow carries the foal. And it sucks. She can't do Sonic Rainbooms, Rarity won't let her get in fights, and she's certainly in no shape to save the world.
Edited by R5h and Undome Tinwe
Cover art by ShiroPoint
Reading the previous story is not required to enjoy this one.
Chapters (16)