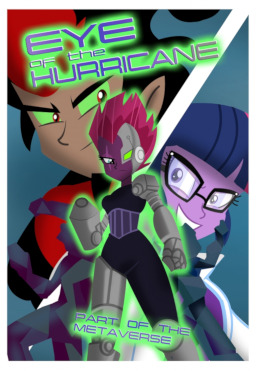 In the early years of her service to King Sombra, Tempest Shadow sought to use his resources to fulfill her quest for revenge on those she felt responsible for her disfigurement.
Now, nearing a decade later, with her body almost half replaced by Professor Midnight's (SciTwi) cybernetics, she begins to doubt her convictions.
All that is about to change...for in recognition of her devoted service leading his ground forces and ensuring all of the Eastern Empire remains under his heel, King Sombra brings to her the two she has sought all these years.
As Tempest confronts her childhood friends over the past she was sure she remembered properly, she may just find that revenge is not as sweet as she had hoped...
Part of the MetaVerse
Chapters (1)