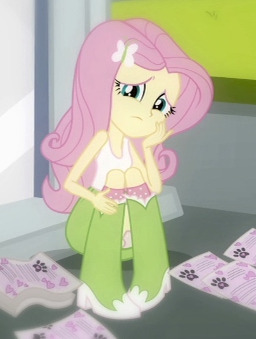 This story is a sequel to The Green Leaves of Everfree
---
THIS STORY HAS BEEN CANCELLED. HERE'S WHY: https://www.fimfiction.net/blog/875413/so-about-forgotten-love
---
With her boyfriend fully healed from his injuries, Fluttershy's relationship can carry on as normal. All seems well, until Fluttershy mysteriously stops hearing from him. A couple days later, she's mortified and furious to see him with another girl.
It's as if he's completely forgotten about their relationship. Even worse, nobody at school remembers him... not even her friends.
Furthermore, he seems convinced that he's never met Fluttershy. He doesn't recognize her.
But why? Why has this suddenly happened? Who's the girl he's been seeing? Why are all of Fluttershy's attempts to win him back doing nothing but driving him away? And will she ever feel his embrace again?
---
Takes place during Forgotten Friendship. Sex tag for some suggestive themes.
---
Coppermane & Fluttershy Series: 6.0
Chapters (4)