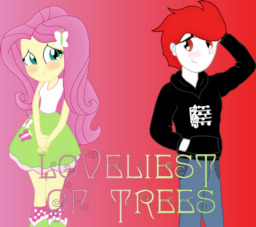 This story is a sequel to Sweet and Delicate
---
Redux (more of an overhaul) because I feel like I can improve it more.
---
Reading Sweet & Delicate is recommended but not required.
---
Quiet. Alone. Invisible. A loser. A punching bag for bullies. Just a few things Coppermane would say to describe himself. He would give anything to overcome his social anxiety and have just one friend. But it seems like no matter what he does, he always ends up falling back where he started.
But one day, after he's rescued from yet another jumping, he might get everything he wished for, in the form of a beautiful girl with silky pink hair and starlight teal eyes. And he might give her what she's been wanting as well.
---
Coppermane & Fluttershy Series: 2.0
---
Cover art by SoulAkai41
Chapters (4)