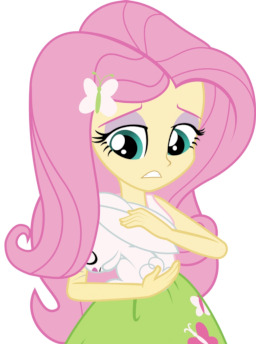 Source
This story is a sequel to Loveliest of Trees (Old)
---
Angel has come down with a serious illness, and Fluttershy isn't sure why, how, or what with. She doesn't have the means to take care of him herself, so she's left with no other option but to take him to the veterinarian.
She's beside herself with worry, and Coppermane can't stand seeing his princess so upset.
He gives himself a mission for the day: distract Fluttershy from worrying about Angel. Make her smile, make her happy, and make her forget about her bunny for the day. No matter what it takes, he was going to get at least one smile out of her today.
---
Coppermane & Fluttershy Series: 2.1
Chapters (1)