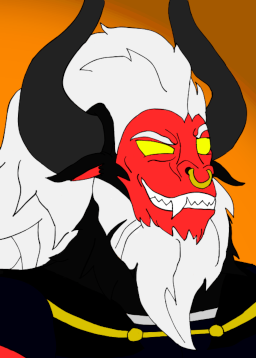 *Spoilers for Season 8 episode 24 & 25 "School Raze"*
An ordinary day takes a turn for the worst when magic begins to disappear all over equestria. According to Princess Celestia, and her old mentor, Starswirl the Bearded, unless they find out what is responsible for this catastrophe in three days.......all magic in their world will vanish into the ether.
Forever.
But thanks to a certain filly who serves as assistant to Princess Twilight in her School, our heroes may have a lead on who is responsible for enticing this insidious curse upon their world. Someone who is already known for his ability to steal magic in order to gain new strength.
The evil centaur, Lord Tirek.
But he's in Tartarus, isn't he? At least, that's what everypony believes, still. And yet, all signs seem to point in HIS direction. As such, the Mane Six find no choice but to venture to the infernal prison, and see for themselves. And if he IS there, perhaps they can obtain answers as to why Equestrian Magic is vanishing. When they DO find him, they may end up finding a dreadful surprise in store for them: one of them being the devious appearance of their originally aged foe.
And in the end, they might find themselves paying a great price for the safety of their world.
Chapters (2)