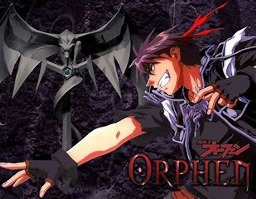 I decided to watch an anime that had been a favorite of mine since I was a kid and later play the game if only for old times sake, but when I called it a night I woke up surrounded by guards as the main character with a certain sword and it's other pieces. Hopefully I didn't get his habit of being short on money with this transformation.
In celebration of Orphen's 25th anniversay and reboot this year, I loved this show and the game as a child (looking back the game was meh).
Taking place during season 3.
Highly recommended you watch the first series to avoid the heavy spoilers early in the story, or watch it's remake this year.
Title still a WIP. Was originally called "Outcasted Sorcerer".
Chapters (3)