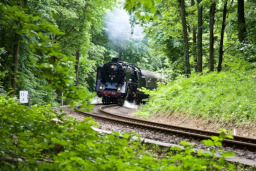 When their train runs empty of its fuel reserves on the way to Appleloosa, Drawbar and his brother Axle Box are stranded deep in the forest. With no way of calling for assistance it's up to the two of them to find a way to get the locomotive moving again. Their search brings them to a quiet lumber mill, where they'll find more than just a way home.
---
Contains: train jargon, country accents, and M/M shipping. Read at your own risk for each.
Cover art is public domain and courtesy of Pixabay, via Google Images.
Chapters (14)