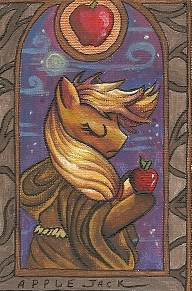 Source
Across the great kingdoms of the Internet, a new power has arisen.
Climbing from the dark shores of the Chan, these men and women walk the Web and commune with their mystical benefactors—strange and colorful figures from another world, whom their followers know only as the "Six Friends Who Are One." A carefully guarded peace exists between those who venerate the Six and those who resist them, one that has lasted many years.
Now, however, war looms once again. A Knight Moderator and his squire lie murdered in a dying city-site. Blame shifts to the blameless, and a small team of followers sworn to the Generous and Honest Friends must sail across the world to prove their innocence and save their brothers. All the while, they must contend with the forces of a hostile court, an unrelenting judge, assassins, anarchists, sorcerers, and one of their own as well—the fanatical Warden of All Honesty. Beneath everything is a vast conspiracy, holding a secret that will shake not only the Brony Collective, but all of the World Within the Web.
Featured on Equestria Daily, 28 May 2016.
Reviewed by Chris, of the Royal Canterlot Library, on April 7th, 2017
Pre-read and edited by DaveKenroy and Curious Quill
Chapters (39)