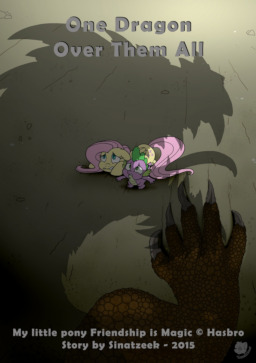 An intruder from the Black Mountains has entered Equestria. Princess Celestia and Princess Luna sends Fluttershy and Spike on this mission to deal with this intruder. And Discord is not liking the idea of sending Fluttershy on this mission since he knows who it is.
Contains some Fluttercord moments.
Cover Image by myself.
Chapters (1)