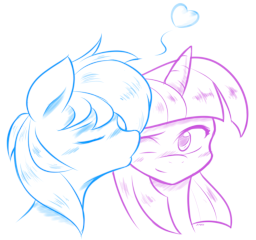 Source
Twilight and Rainbow Dash walk past Fluttershy one bright summer afternoon, and Fluttershy notices Twilight has her wing around Rainbow Dash. Why is she doing that? Is there something between the two mares that Fluttershy doesn't know about?
Edited By Quick Wit.
This is my first fic, and constructive criticism is appreciated.
Thanks!
~TSU
Chapters (4)