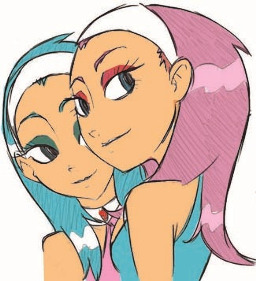 Source
Steven Kamai is just another ordinary high school senior, waiting to go out into the world, aside from the fact that he was born and raised in Hawaii. That all changes when one day the sky flashes pink and he finds two women floating off to sea near Barber's Point. Influenced by his Hawaiian upbringing, he takes them in, but will they be more than he bargained for?
Formerly Part of the PonyFall Collaboration
Find out more about it here
Credit goes to rainygami for the cover art.
AN: Even though this isn't part of PonyFall anymore, I still feel that my readers should go to their page. The PonyFall guys have had a lot on their plate recently but their idea is just super-extreme-ultra-awesomeazing!
~April 3
Chapters (3)