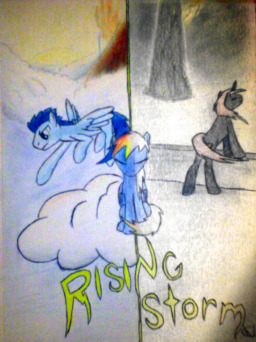 This story is a sequel to Rainbow's Quest
---
Once, she saved the world from destruction. But now...
Life is normal for Rainbow Dash... well more or less. Dreams haunt her night and again of events that never happened, or so she thinks. Little does she know of her past adventure, it was erased from the timeline, right?
But the past has a way of catching up. And she will be unable to avoid it when the time comes...
Chapters (7)