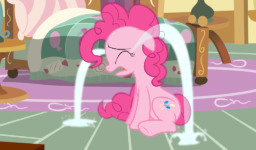 Source
One day, Fluttershy started coughing heavily. Her friends brought her into the hospital, and to their horror, the doctors diagnosed an advanced lung cancer in Fluttershy's body. Pinkie Pie can't accept that her friend has to die, and locks herself in her room. Months pass, and now Fluttershy only has a few hours left. She wants to see Pinkie Pie once more.
-----------------------------
Prequel to Healing Smiles.
Happens before "Keep Calm and Flutter On".
Revised on 2014.05.25.
Chapters (1)