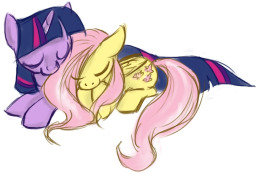 Twilight tries to show her love for Fluttershy by showing how she can trust her to take care of her cottage while she's away.
First of all, this is my first attempt at a fan fiction so don't expect anything that great.
Also, this is pre- princess Twilight to avoid any confusion.
I look forward to your responses ^^
Chapters (1)