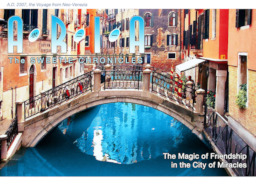 Based on Wanderer D's Sweetie Chronicles and Amano Kozue's ARIA.
Neo-Venezia, A.D. 2307.
Life continues in the city of water that was built on miracles.
Aria company was faring wonderfully, with a budding Single and a blooming Prima at the helm.
Sweetie was at an impasse as she found herself over this world that was not made from hooves, but from hands. Why was she in Neo-Venezia? How was she to find her way?
An uninitiated would be easily lost in the currents of Neo-Venezia. Lucikly, Sweetie was not without help.
She would look for Twilight's fragment by exploring everyday wonders with gondoliers of the Aria company that were versed in the magic of friendship.
Another voyage of self-discovery in Neo-Venezia was about to begin.
Chapters (8)