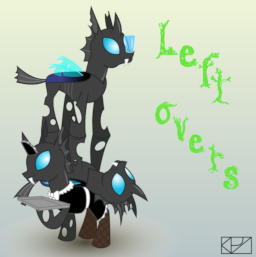 The changeling army invades Canterlot. Again.
This time however, they have a foolproof plan. Just like last time.
They know how to extract everypony's love, be that foal, mare or stallion.
This summer, changelings come.
To.
Your.
Fridge.
Cover art done by the amazing Fantos
Rated Teen for possible future swearing. This story has nothing in common with my other one.
Chapters (3)