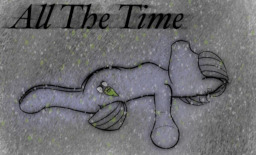 Limestone Pie. The family grumpy gus. The ruthless dictatrix of the Pie family rock farm.
Hard as rock, because that's what the job needs.
But once in a while, the facade cracks, and shows the real mare beneath the stone.
CW: Pie family angst, depression, suicidal ideation, dissociative episodes
Cover art by the exceptionally patient and understanding Snow Quill.
Chapters (4)