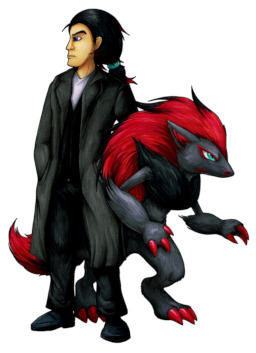 Source
Xerox is a Zoroark, though probably not your typical Zoroark. For one, for nearly over half of his life he'd been masquerading as a human, living amongst them as if one their own. For a good reason of course, all he wanted to become a detective, solving crimes like his famous hero in the books he love so much. However all that change when he was suddenly transported to a new world full of colorful ponies along with other Pokemon and humans, who are suddenly now Pokemon. Now he has to adapt to this new setting and world while trying to still keep to his old life as much as he can. The question is, do they need of a Pokemon Detective?
A side story for Zeusdemigod131, "A New World, a New Way".
Thanks for tdnpony for editing.
Cover art by Lurking-Leanne
Got any question for Xerox or Scarlet? >Go here<
Chapters (14)