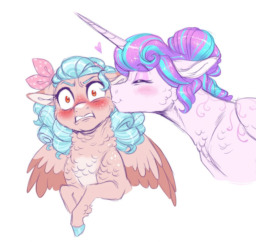 It's been four months since Flurry and Cozy started dating, and for sure they love each other very much. And they always want to be together, forever.
---
This story is an AU. In it, Cozy Glow and the other two are reformed and live their own lives.
And Cozy Glow is dating Flurry, and they're both grown ups.
---
Happy Pride Month!!🌈
Chapters (1)