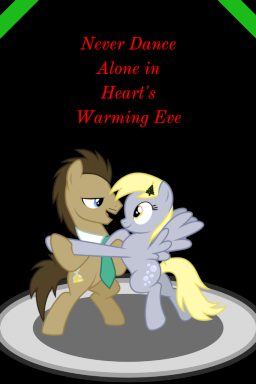 As Heart's Warming Eve approaches, a dance is organized to celebrate the night before the most joyful day of the year; however, a lonely mare gives up on finding a date for the occasion, until a hoof touches her shoulder...
---
Side Story and, indirect, Canon Prequel to the "Alfredverse" stories set on the Main 6 period.
Set a few years before Nightmare Moon's Return.
---
Dedicated to my friend: cinos0.
Chapters (1)