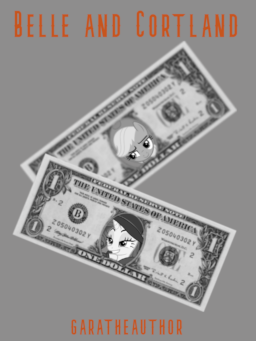 When the dusters wiped out Applejack's orchard and the economic collapse, Rarity's business, bank robbing started to look like a pretty appealing career choice.
Neither really thought they'd become the greatest crime duo in history, however.
---
Written as a gift to my exotic French lover and lovely boyfriend, RoMS.
Cover art was designed by myself using vectors by AndoAnimalia and FamousMari5. A million thank yous to them for putting this type of stuff out.
Chapters (1)