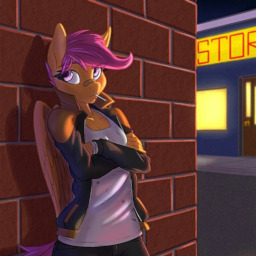 Scootaloo is bummed by the fact that she seems to be the only single girl in Ponyville during Hearts and Hoofs day.
And all because she is unable to confess her feelings to her crush, fearing rejection.
Can her friends help her come up with the courage to confess before the day is over? or will she give up and remain single the rest of her life.
This story was requested by superfun
Chapters (1)