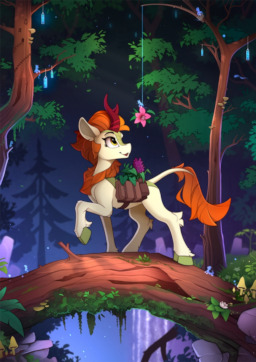 Autumn Blaze finds herself in a creative slump. In her quest for some fresh tea leaves, she ventures deep into the forests of the Peaks of Peril. But old tales speak of strange things happening in the shadows of the forest...
---
Inspired by the cover art used made by the talented Yakovlev-vad.
---
A thank you to Flashgen for proofreading and editing before publshing.
Chapters (1)