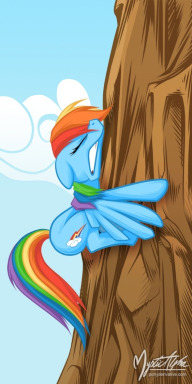 Source
Rainbow Dash crashes and is tended to by a mysterious stranger. A mysterious stranger that is still watching over her but refuses to show themselves. That doesn't mean that Rainbow Dash is going to be content sitting and waiting for her wing to heal.
---
Written for May Pairing Contest 2020, yay! Go join it!
---
More of my weirdness because each chapter is exactly 1k words.
Chapters (9)