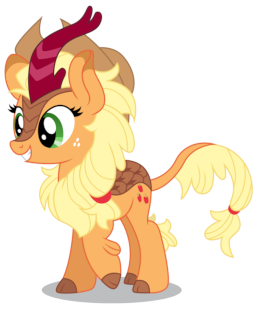 Source
On a quest to find a better breed of apple, Applejack and her family go to a distant land to meet her cousin Fuji. Only thing is...she's a mute kirin.
Her family seems to not mind the fact that they all might be part kirin, and Autumn Blaze is ecstatic, but Applejack can't help but think this is a lousy prank pulled by you know who...
---
Gosh I never intended this story to be an AppleDash fic, but I entered it into the contest anyway. You'll find out why once you read it.
Rated T for mild innuendo. Takes place three years after the series finale.
Image credit Derpibooru 1827580.
Chapters (1)