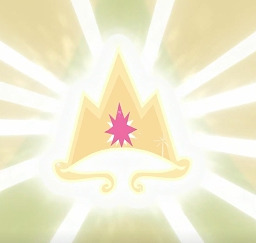 Many bronies were upset or even angry about the immortality, especially the S9E26,some of fans considered it was a bad ending. However, with the official settings unchanged,I found a way out and I wanted to share with you here.
This story was written in Chinese and it came from fimtale.com,a Chinese fiction website for MLP. The original address is here.
I 'm the original author and also the translator. Co-translator:Sunrise_Shimmer.
This stroy (Chinese version) was completed on November 2019. But the translating work costed us a lot of time.
Chapters (2)