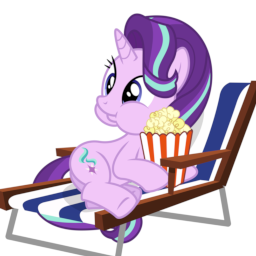 Starlight Glimmer needs a quicker way to get through her books...but sometimes the quickest way isn't always the best way.
---
Finally, something new! I know it's been too long, but I had this silly idea in my head for a while and I just had to get it out.
Just something silly I wrote for myself and for anyone who enjoys a bit of Cellulite Glimmer.
Enjoy!
Chapters (1)