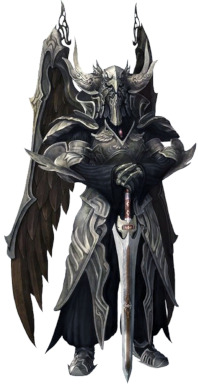 ---
Agatha had always remembered Mergo fondly, as did Mergo in kind. Their time together was brief, but that made it all the more precious. Even when a tragic accident tore them apart, they somehow found their way back to each other. Then came a special night. It was supposed to be simple affair. Though by night's end, it was clear to Agatha that somethings just don't stay the same.
In fact, nothing will ever be the same.
When a mysterious figure comes to take Mergo away, it seems at first that Agatha and her friends are collateral. But the chains that bind Mergo tug at their fates as well. Obscured by past and muddled in present, the chains wind, split and tangle many more fates. They need only the will to see where those chains lead and seek the truth out, for better or for worse.
---
AN[170815]
*If the errors still seem obvious in later chapters, that's because I write the story on tablet at least half of the time, and the auto-correct is a nasty prick. I also do all my editing, so projecting how long this story is going to be, I can only as everyone to be patient. I will get to the mistakes in time. Also cover art still pending...
AN[170915]
*Temporary cover art, extravagant basis for Knight Undaunted.
*I'll be revising the description soon. On advice, it's a bit too long.
Chapters (8)